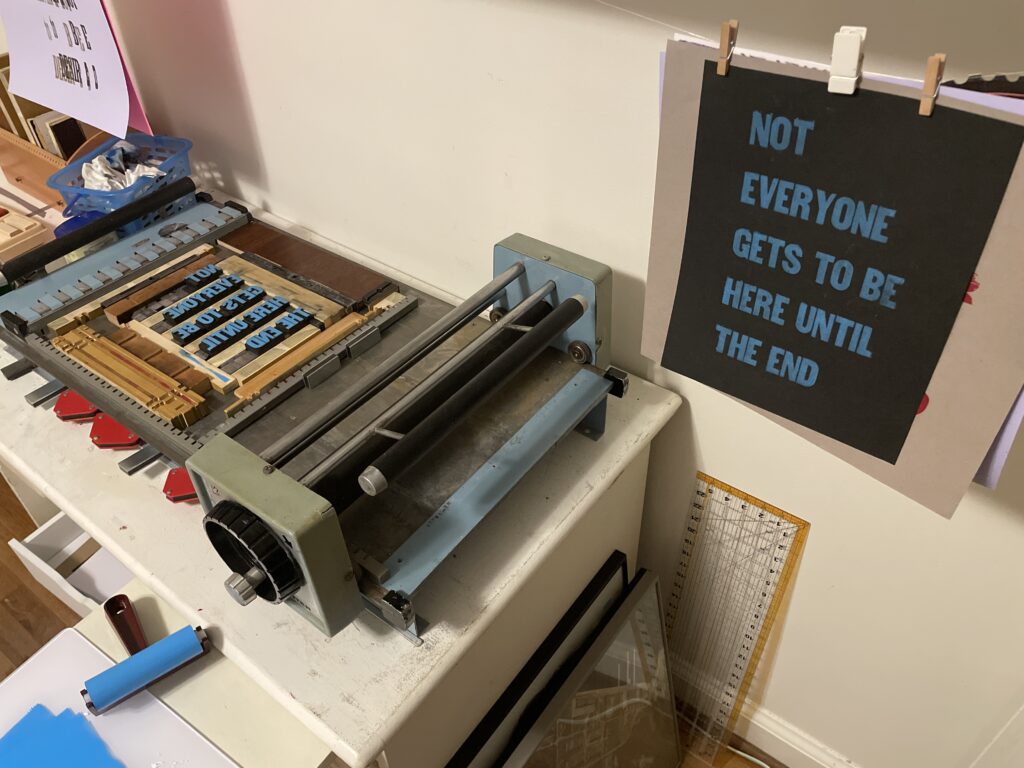 I consider myself a process-based artist, which is why there are as many pieces and parts shown here as finished works.
Premonition Press
Premonition Press is my letterpress and zine project that focuses on existential disquietude—ecological, personal, and otherwise.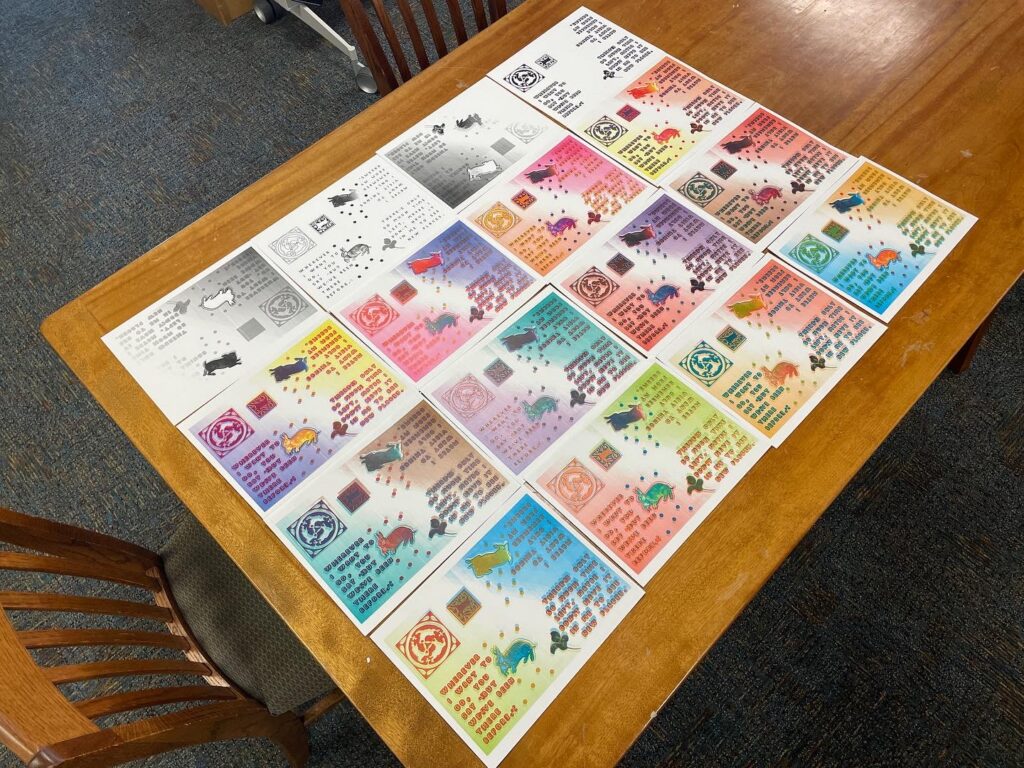 Other Print & Mixed Media Work
Beyond Premonition Press, I explore themes of vulnerability, reflection, transformation, and growth through print and mixed media. The work below showcases a mix of collage, riso, printing from lasercut blocks, machine sewing, paper marbling, and handset letterpress.