Project Portfolio
Uplifting Memes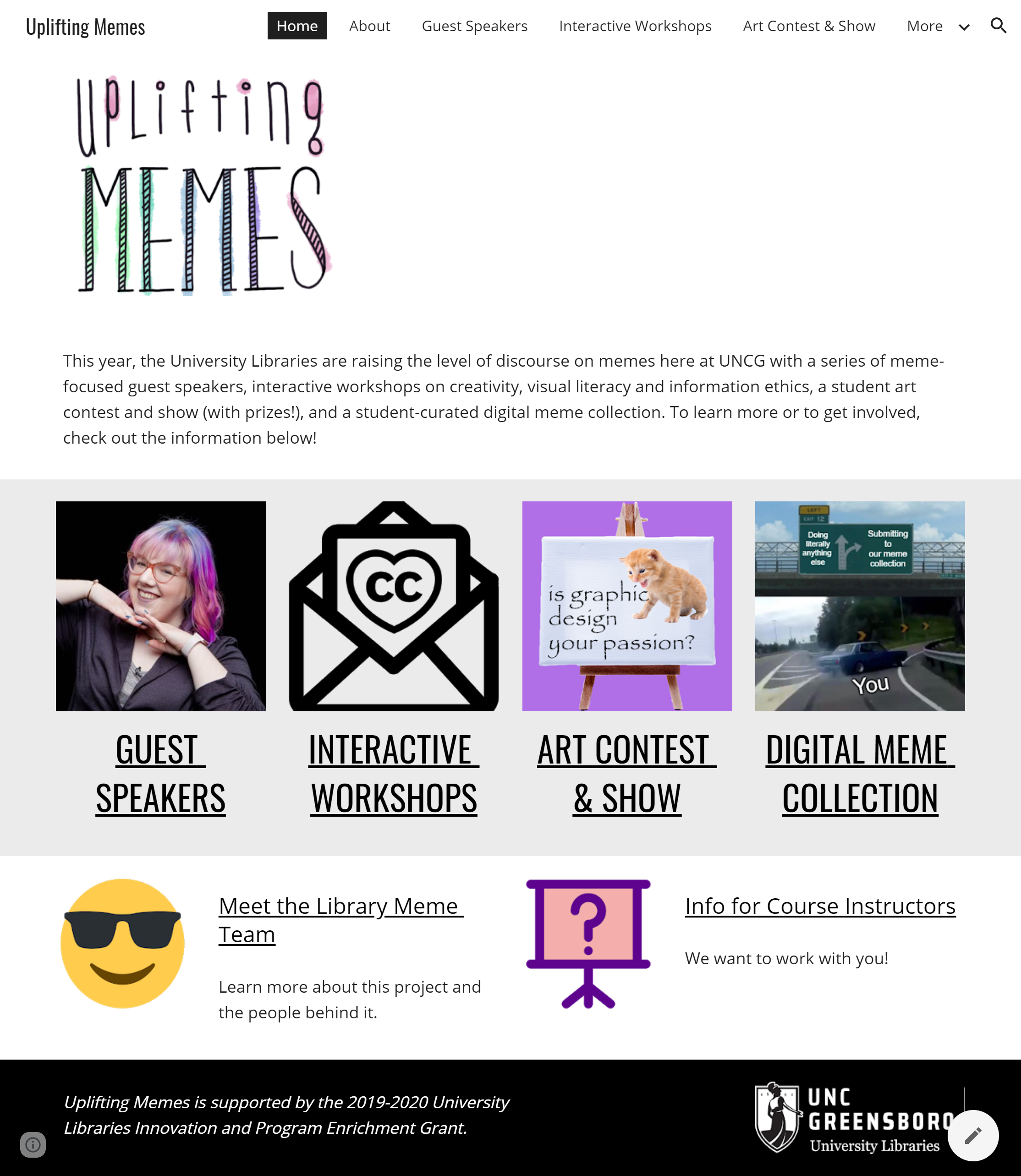 I developed the Uplifting Memes project with two colleagues as a University Libraries Innovation and Program Enrichment Grant proposal, which awards up to $2500 to a support a project that "innovatively enhance[s] and expand[s] library services and programs" each year. Our proposal included plans for a series of interactive workshops and guest speakers, a student art contest and show, and a student-curated digital meme collection. The project was selected to receive the grant award for 2019-2020, and we were able to develop a program curriculum that emphasizes interdisciplinary visual literacy and students as information creators. While our spring 2020 programming was cancelled due to the COVID-19 pandemic, information about our workshop curricula and other programming is still available on the project website: go.uncg.edu/umemes.

The images above, going clockwise, depict the title slide from a lightning talk on art history memes for UNCG Libraries' summer 2019 lightning rounds, a promotional image for an Uplifting Memes guest speaker event with a curator from our on-campus art museum, a slide from a workshop I taught called "Finding Meme-spiration with Public Domain and Creative Commons Media" featuring a public domain image from the New York Public Library's online collections remixed into a common meme format, and a thumbnail of our poster from the North Carolina Library Association 2019 biennial conference. Below are posters advertising our fall and spring events, as well as our art contest.
Related coverage of my work on visual literacy and memes
---
Birth of Venus Collage
I created this collage in Adobe Photoshop from over a dozen different swatches of Sandro Botticelli's The Birth of Venus taken from the first page of results in a Google Image search for the painting in January 2019. I did not alter the tone, contrast, or color value of any swatch, but I did resize them as needed in order to align and digitally stitch the layers together over an image of the full-size painting at the same scale. I typically use this college as a discussion starter on visual art as a "primary source" and the incredible variety between traditional photographic reproductions and all forms digital surrogates of two-dimensional analog art works with MFA students taking a graduate-level art history class at UNC Greensboro.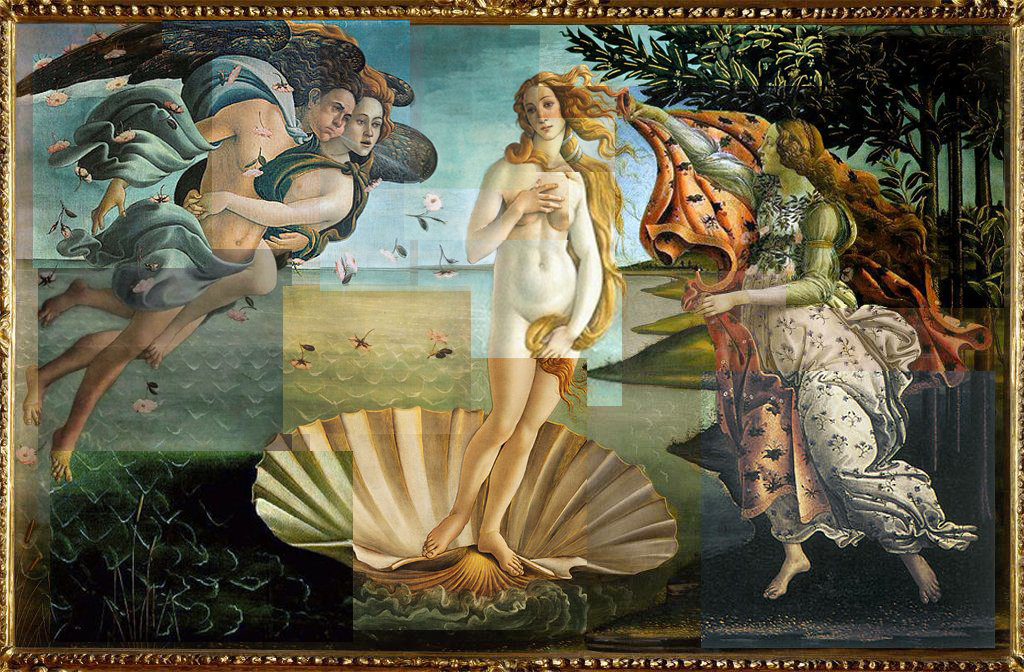 ---
Gropper's America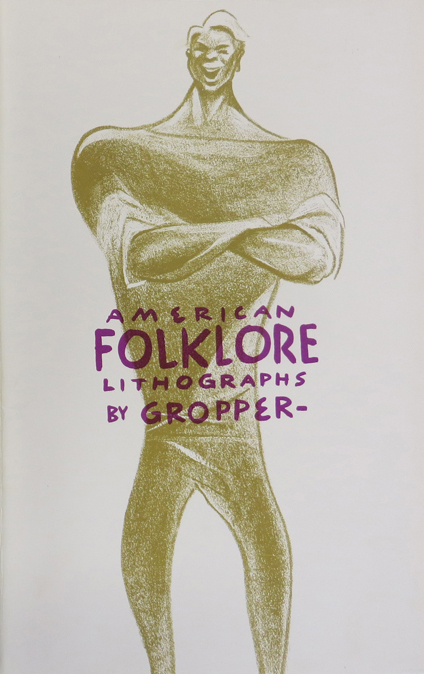 Gropper's America comprises of a pair of complementary digital projects I worked on with a 300-level art history course on American Art in Fall 2018. For this project, I worked with the instructor and students to create an Omeka site featuring a set of lithographs in the Weatherspoon Art Museum's collection by William Gropper. The students worked in groups to collaboratively write object labels for each lithograph in the exhibit. Additionally, I developed a companion site on Github featuring an interactive Leaflet map featuring the same folkloric figures from the lithographs as depicted in a painted map, now thought to be in the public domain, by the same artist.
The images above show a thumbnail image of the William Gropper's American Folklore Lithographs Omeka site (left) and a screenshot of the interactive Leaflet map on the Gropper's America Github site (right).
---
Sewing Projects
These are all images of sewing projects in various states of completion. With the exception of the final quilt, these are all my solo work; the final quilt top was a collaborative effort by me and two other members of the West Atlanta Modern Quilt Guild.